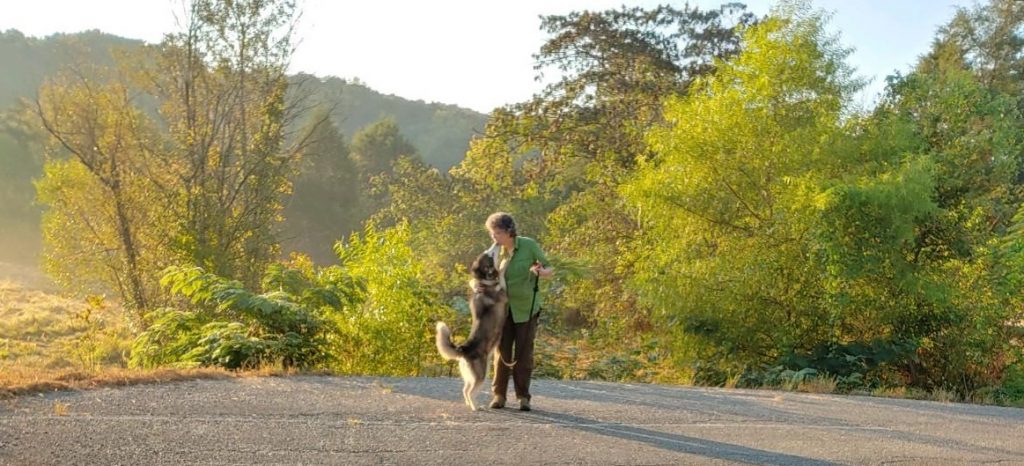 Every good training program has gotta start with training goals.
AMCA Backpacking WPD (spring & fall)

Alyosha & Bayou, Sailor & Mensa

IWPA Weightpull WD (fall & winter)

Cheers, Mensa, Bayou, Gypsy, Yuki & Alyosha
Backpacking (WPD) Spring & Fall
Working Pack Dog, offered through the AMCA, constitutes 30 miles, 1 overnight, in at least 10-mile increments (or 4ea 10-mile hikes.) Dog carries 30% of his weight. Generally I don't ask dogs to carry weight on their shoulders until they are 2 years old since dog shoulders don't have skeletal support down to the ground the way the dog hips do. And I'm not sure if the seniors can handle the weight. TD has a stainless steel pin in his front leg, so he's out. That leaves Cheers, Mensa, & Poppet for full weight, but we could bring others for company with lesser weights. (EDIT: changed this up to also train Emmer & Yodel, Bayou & Yuki). And since I can't stand the heat of summer, we'd have to get done before the weather changes or get done very early in the day. There's no event structure, we just need an independent person to sign off at the trailhead.
Weightpull (IWPA-WD) Winter
The International Weight Pull Association (IWPA) season is September 1 through March 31. The dog must be over 12 months old. An IWPA-WD (Working Dog) Degree can be earned by pulling 12x the dog's weight on wheels 4 times. Working Dog Excellent (wheels) 18x. Working Dog Superior (wheels) 23x. So a 65# dog needs to pull 780# 4x (wheels), 75#/900#, 85#/1020#, 95#/1140#.
Thankfully, there's a local 1-day pull in Baxter, TN, every month. Hopefully that will continue next year.
Cheers, Mensa, Poppet, Bayou, Gypsy, Yuki & Yosha will start training this spring, take off for the hottest weather, and start back again in the fall.
Training Logs