Rain predicted this afternoon, so spent the morning hiking with the dogs. Walked a mile with each, Cheers, Poppet, & Mensa/Tok. To Roddy Road and back. Working on loose leash walking. Much easier on my legs since I REALLY felt it the next day after the 6.6 miles I inadvertently did on Tuesday. Installed Google Earth Pro and can map out hiking paths now. Distances were a (pleasant) surprise.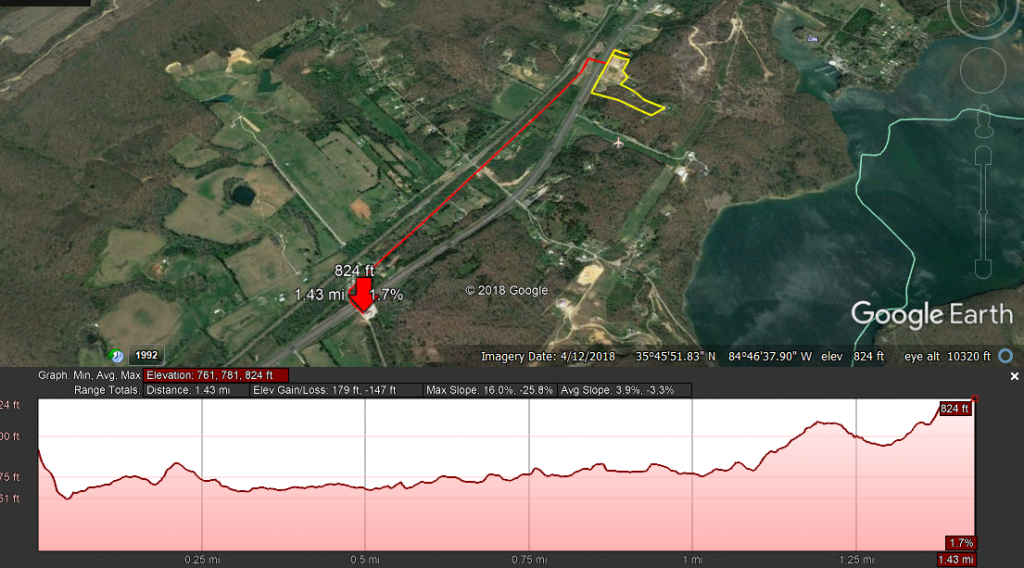 The first day it was all about just walking. Now it's walking on a loose leash. Some of the Laurel Snow or Soak Creek Trails will be downright dangerous with a tight leash. I found youtube vids of the local Cumberland Trail hikes and it was eye-opening. See TNMush 2019 Hiking Routes.
Meanwhile I found used Ruffware Palisades, Wenaha, and REI Adventure Dog saddle backpacks on Ebay at very reasonable prices. They should arrive late next week.