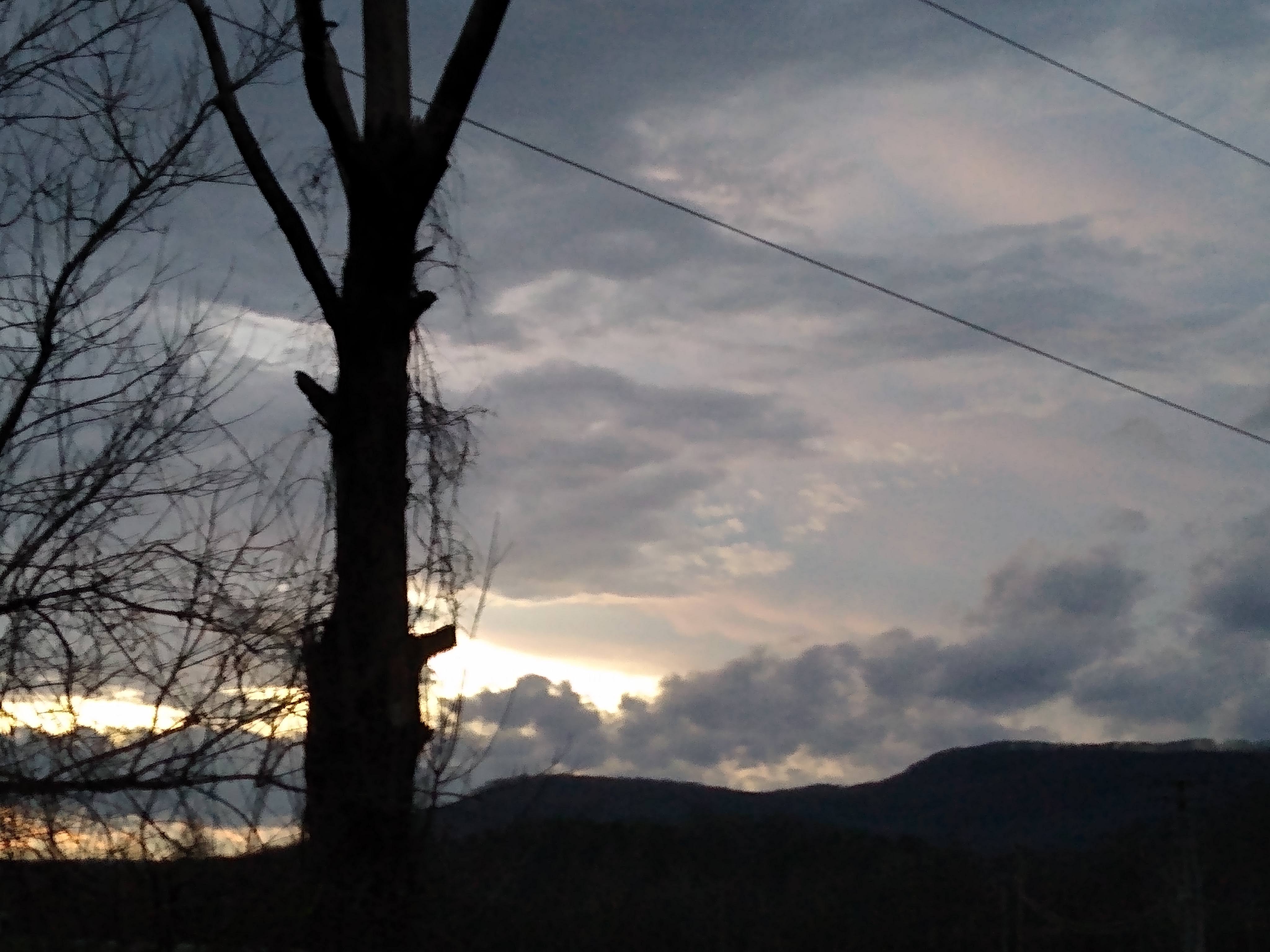 The wind storms on December 11, 2021 that hit Tennessee and Kentucky hit Wayeh as well. Winds brought down 100′ pine trees on power lines, the kennels, perimeter fencing, the driveway, the agility yard, and poor sweet Yuki (RIP) who was due Christmas. The last tree to fall hit my Wayeh sign at the front gate, my garden trailer, and three-wheeled dog cart.
Volunteer Electric got the power shut off in record time for the live line lying across the downhill dog kennels. My brother got the driveway cleared so the power crews could get up here and replace the transformer which blew, get the line restored back to the transformer and the line from the transformer to the house.
My dog family rushed to help, sending supplies, money for supplies, and helping hands to clear debris.
There was a lot of debris.
We had to patch kennels so the dogs didn't wonder over hill and dale, hither and yon. Some things could be chainsawed and burned (we had three massive burn piles before we were done just clearing the kennels.) Some things we could haul to the dump. Some we could take to the metal recyclers.
In the middle of the rebuild, I got knocked down with Covid at Christmas (my niece, then my brother, then me. At least we could isolate together.) After that it was back to work. Slowly for sure, but how do you eat an elephant? One bite at a time.
There has been a monumental amount of work done to date and supplies ordered, but still there is much to do.
Updates, Galleries, Videos, To-Do Lists, & Thanks