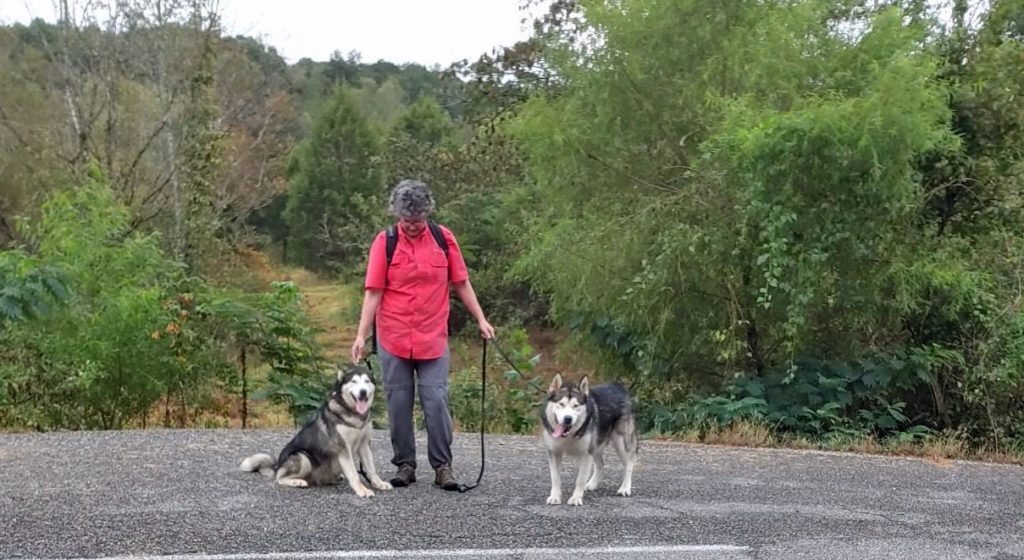 Mensa & her son Sailor Team Up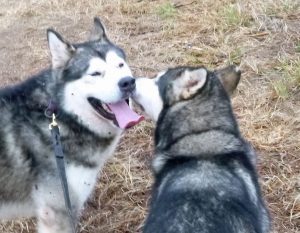 Trip Report 10/6/2009. It's overcast and 10 degrees cooler than last week, 1.9 miles, off-road to the Firehall, to Roddy Crossing, and down Dixie Lee to Clacks Crossing. For the first time, Mensa and her son Sailor Team up for loose-lead walking.
Mensa, as expected walked beside me or behind me, like her daughter Tok, she's a follower. Which was good because her son Sailor is still a circle-er, a busy boy whose nose was into everything. Mensa, me, the other dogs Bailey & Caboose, leaves, weeds, ditches, all kinds of things.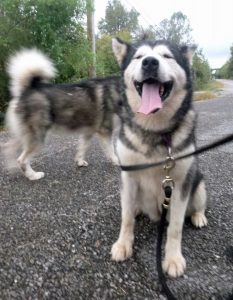 Counter-intuitively the best thing to do with a dog like that is go faster so he has less time for meandering. "Let's go, let's go, let's go."
And go we did. But with a train coming, we headed off road instead of over the tracks. We into the briars and brambles and stickers (autumn seeds on wild weeds, but that's what they are called) and marched along. Poor old man Bailey was having trouble keeping up, so next time we won't head off road.
But we got that sorted, stopped for water, and headed back but stuck to roads. Total trip was 1.8 miles, but it was a good 1.8 with cooler temps, overcast, and the first-time Team Up of mother and son.
Happy Trails.
–SHS