First Day of Spring
43/62 degrees F, another CRISP morning.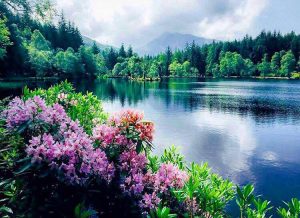 Spring Cleaning with a vengeance. Brother Matt is plowing fields next door before putting in corn, lots of corn. I whipped through the kennels, bleached everything like a mad woman, took down the ragged shade tarps. Hormones are running rampant. Downloaded the OLD wayeh web via ftp (8 hours, 110,000 files, including imgs) but now it's backed up on the laptop and external harddrive backups. Changed the background to a spring pic from the incomparable Erin Robbins (with permission!) And still had time to take Emmer & Yodel on their first training hikes.
Checklist
Keen Voyageur Hikers, wool socks, hiking pants over tights, 2 layers of 100-weight fleece at least 1 hooded, boggin, & reflective vest. It's broad daylight, and we're on backroads, but still.
Daypack with water bottles, collapsible bowl, extra leash, extra collar, emergency solar blanket, and mini first aid kit.
Dogs wearing semi-slip sledding collars embroidered with my phone number, plus chain collars on leashes, and 6′ braided-ends leather leashes.
(Dog backpacks will eventually carry all gear.)
Camera.
Note the time when we left.
Mark route.
Yodel was perfectly fine on her new semi-slip sledding collar hooked to a leash. She was perfectly fine walking without her mama Emmer. That is until a jet straffed the valley. He wasn't all that low, but he was followed by another jet. These are Air National Guardsmen out of Chattanooga, I think, and always travel in pairs, up the Tennessee Valley and somewhat over my house, but certainly over Roddy community. Now Yodel lives here, it's not new to her. But apparently it was just enough outside her comfort zone that she went all marlin-on-a-line hysterics. I just stood there waiting. Until she decided to stand still. Then I told her how smart that was and how brave she was. She followed me meekly back up the hill to the downhill kennels where Mama Emmer was waiting.
Now the funny part. Emmer took one look and grabbed the leash, held her head extra high and started prancing around, dragging Yodel with her. Go figure. I was laughing too hard to grab the leash before they were off, down the hill to the big yard, making big prancing steps, head held unnaturally high with the leash in her mouth, Yodel prancing at her side. No marlin-on-a-line now. No idea why they thought this was fun, but I waited until they were done with that and came back.
Fitted Emmer with her new purple semi-slip sledding collar with my phone embroidered on a sewn-in-tag (Alpine Outfitters, get the big O-ring because you can put 2 fingers in it instead of just one).