Morning Trip Report. 33/60°F and frosty at 9am when Sailor and I walked.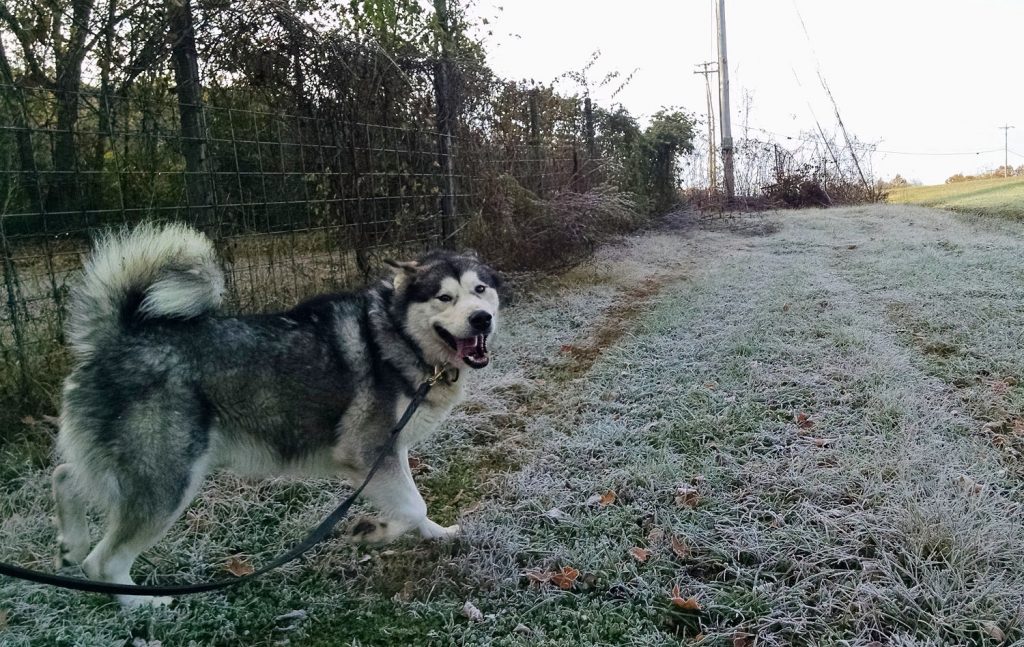 Had 2 different neighbors stop and ask if we needed a ride home……? Thanks, but we're great! (He has a fur coat and I'm unzipping my quarter zips as we marched along.) Sailor got to say hello, but he wasn't about to climb in some strangers car. Until the last one offered him a dog biscuit. Then it was all, cya, Sidney. Hello, lovely!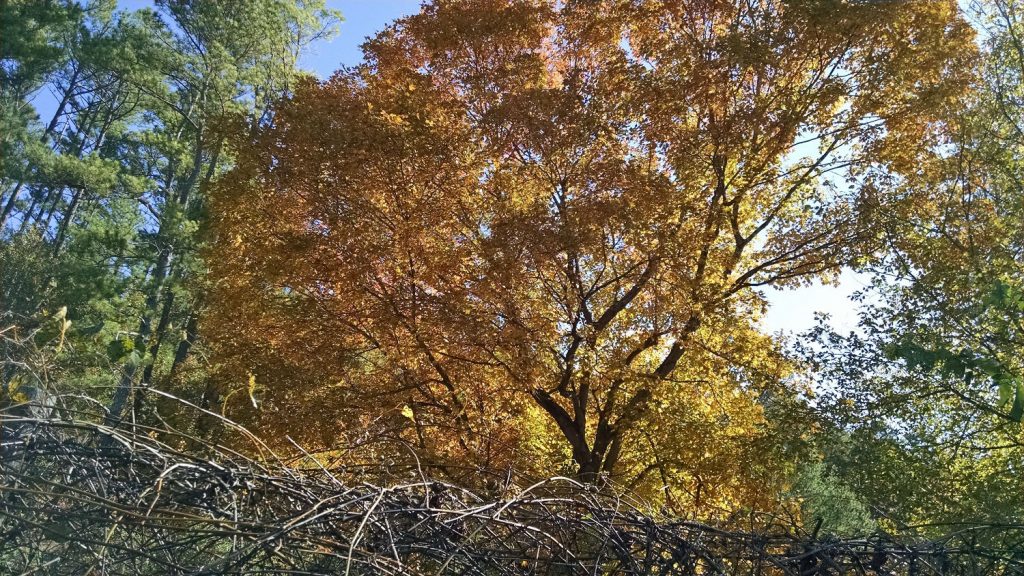 Still having some foot ache at 3 of 4 miles, very uncomfortable in the last half mile. But as soon as I get on field dirt instead of asphalt, I get relief. More relief hen I get my shoes off and legs elevated. Carrying 9# of water, no back, hip, or knee pain, it's all in the ankles/feet, mostly in the toes. The new Dr. Scholls inserts are too short, even though I cut them to fit the old insoles.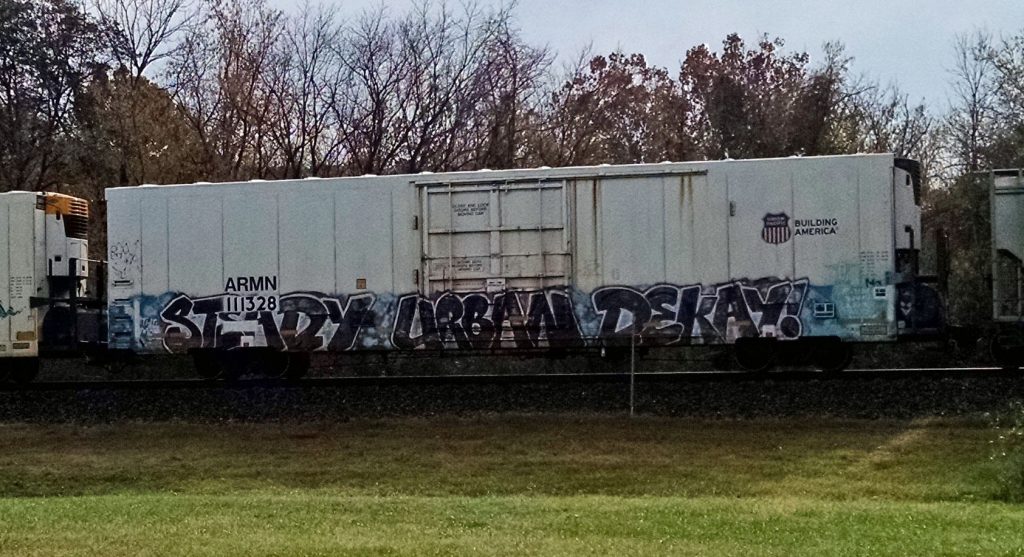 Sailor and I went to the Webbs & back, 4 miles. Hello to a lot of neighbors. Saw 2 loose dogs, 1 didn't see us, and 1 I saw when we were 300 feet passed him and he bluff charged from behind — and from 300 feet away. Told him to go home, and he did.

Sailor was fabulous on a loose lead. He was mindful and self-corrected only needed the smallest of infrequent corrections on the way back and then he was mindful again.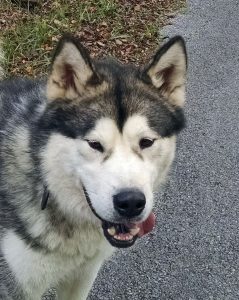 Happy Trails.
–SHS 2019