CH Rockin' Maples Trust Buster "Taft"
x Wayeh Ikkuna Sakari "Kyra"
Accepting Reservations now.
PLEASE READ THIS FIRST
if you are interested in purchasing a Wayeh Alaskan Malamute Puppy.
Born 11/8/22 Mid-term Elections & Kyra's 4th birthday), go-home 1/10/23
Papa Taft (from Rockin' Maples Malamutes in NC), WS50351806, b. 2/16/2015, 10-gen COI 13%, OFA OFA60E (EXCELLENT), OFEL60, 85#, 26″, gray & white, correct coat.
Mama Kyra WS63400205, 10-gen COI 8% (which is almost a 7% outcross), OFA Good, Thyroid normal, 85#, 25″, light sable & white, correct coat.
With a 10-gen COI (Co-efficient of Inbreeding of 1%, this litter is a HUGE outcross, yet mom and dad share the same phenotype: legs, bone, and proper angles.
The Puppies 1M, 4F
M1, Wayeh Once Upon a Rockin' Maples "Grimm" (staying @ Wayeh)
F1, Rockin' Maples Happily Ever Wayeh "Tapestry' (Rockin' Maples, NC)
F2, Wayeh Heart of Glass "Sabine' (FL)
F3, Wayeh Fairytails of Rockin' Maples "Gretel" (staying @ Wayeh)
F4, Wayeh Fable of Rockin' Maples 'Yue' (NY)
Pedigree
[table "" not found /]


Generations
This litter is Wayeh's 12th Generation through Maestro.
Wayeh Needa Mist ROM OB-ROM "Wayeh"
Wayeh's Nvwati Svnoyi ROM "Midnight"
CH Wayeh's Sassafras Lass "Razzy"
Wayeh's Shoshone Sunwalker IWPA-WWPDX " Shoney"
CH Wayeh's Arctic Wind's Shadow CGC TT TDI "Shadow"
CH Wayeh's Cherokee Summer CGC WTD "Summer"
CH Wayeh's Soul Song CGC RN WTD WLD "Singer" from the SNOW SONG Litter
Wayeh Singn N Howln Masasyu "Maestro" the MASASYU Litter
Wayeh Grizzly Bear "Kiowa" the BEAR Litter
Wayeh Apache Star "Mensa" the APACHE Litter
Wayeh Ikkuna Sakari "Kyra" the IKKUNA Litter
the Wayeh & Rockin' Maples FAIRYTAILS'22 litter
Litter Theme – "FAIRYTAILS" Litter
These pups are out of Rockin Maples' male Taft & our mellow girl Kyra. Fairy Tales are ways for a culture to teach lessons and entertain. The AKC registered names for this litter will follow the litter theme and must meet AKC naming conventions. You can call the puppy "Bob" or "Oopik" or "Chinook" if you want to, but the official name will be something like:
Wayeh Fairytails of Rockin' Maples "Gretel" – who was a kick butt girl who used her brains to overcome the witch (staying @ Wayeh)
Wayeh Once Upon a Rockin' Maples "Grimm" – who wrote many of the fairy tales we still tell children today (staying @ Wayeh)
Rockin' Maples Happily Ever Wayeh "Rapunzel" (going to Rockin' Maples)
Galleries
9w Vet Pics
8w Vet Pics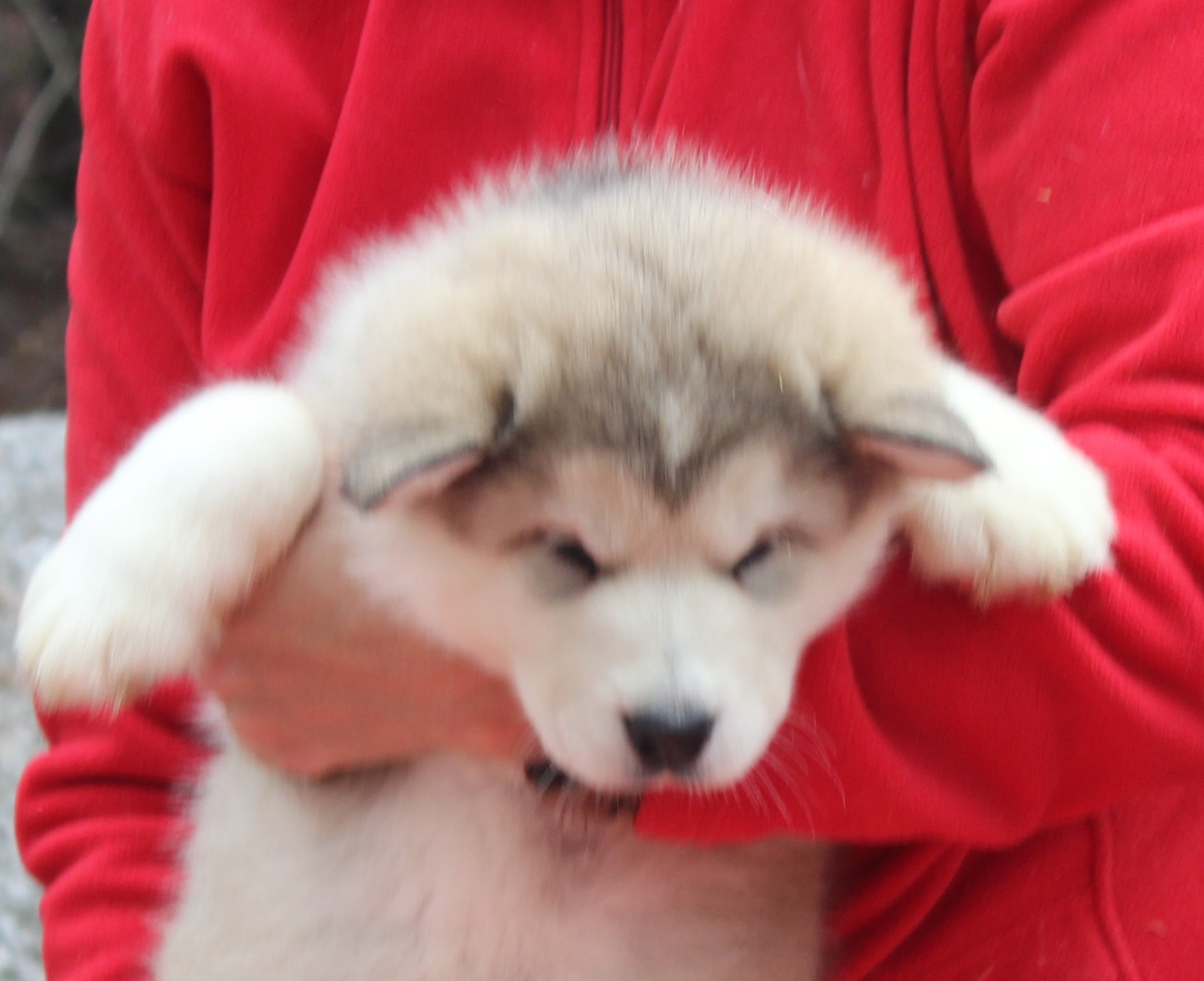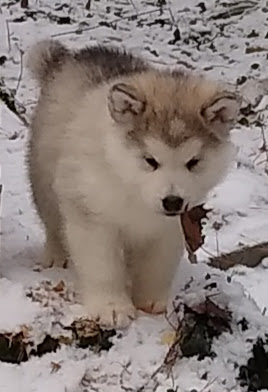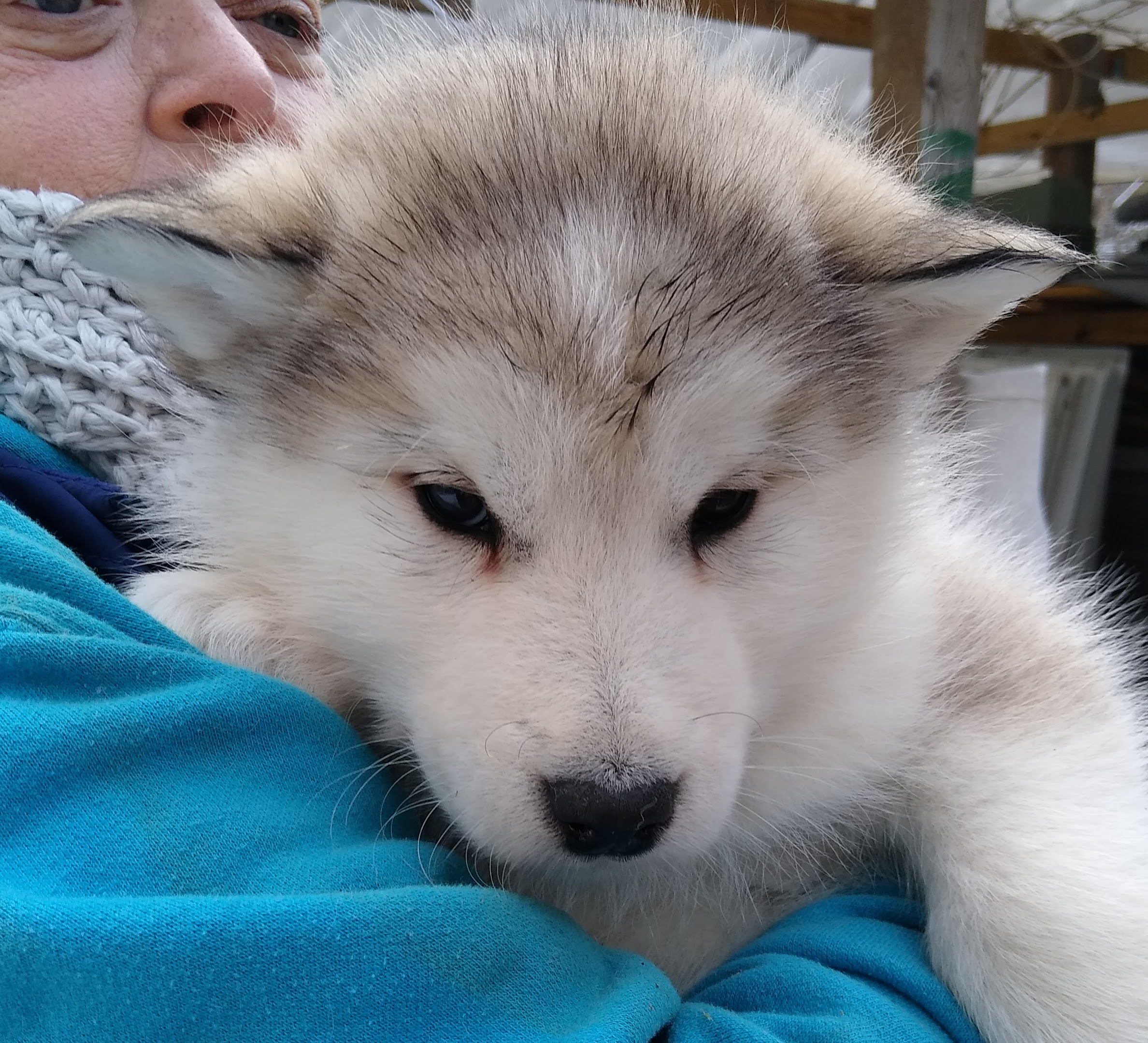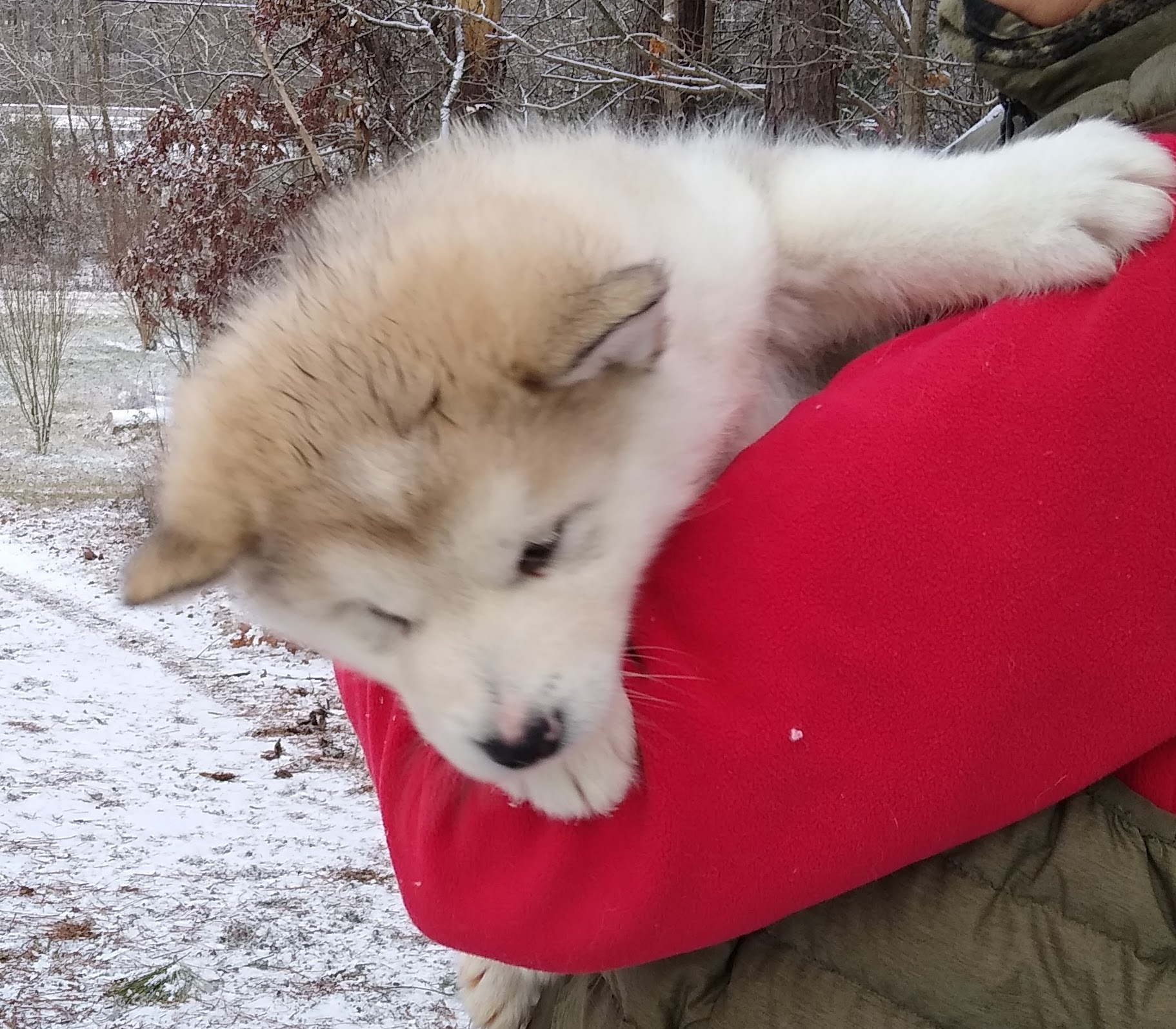 (No 7w snow pics for F3 or F4, because it stopped snowing and started raining. It's East TN, it does that.)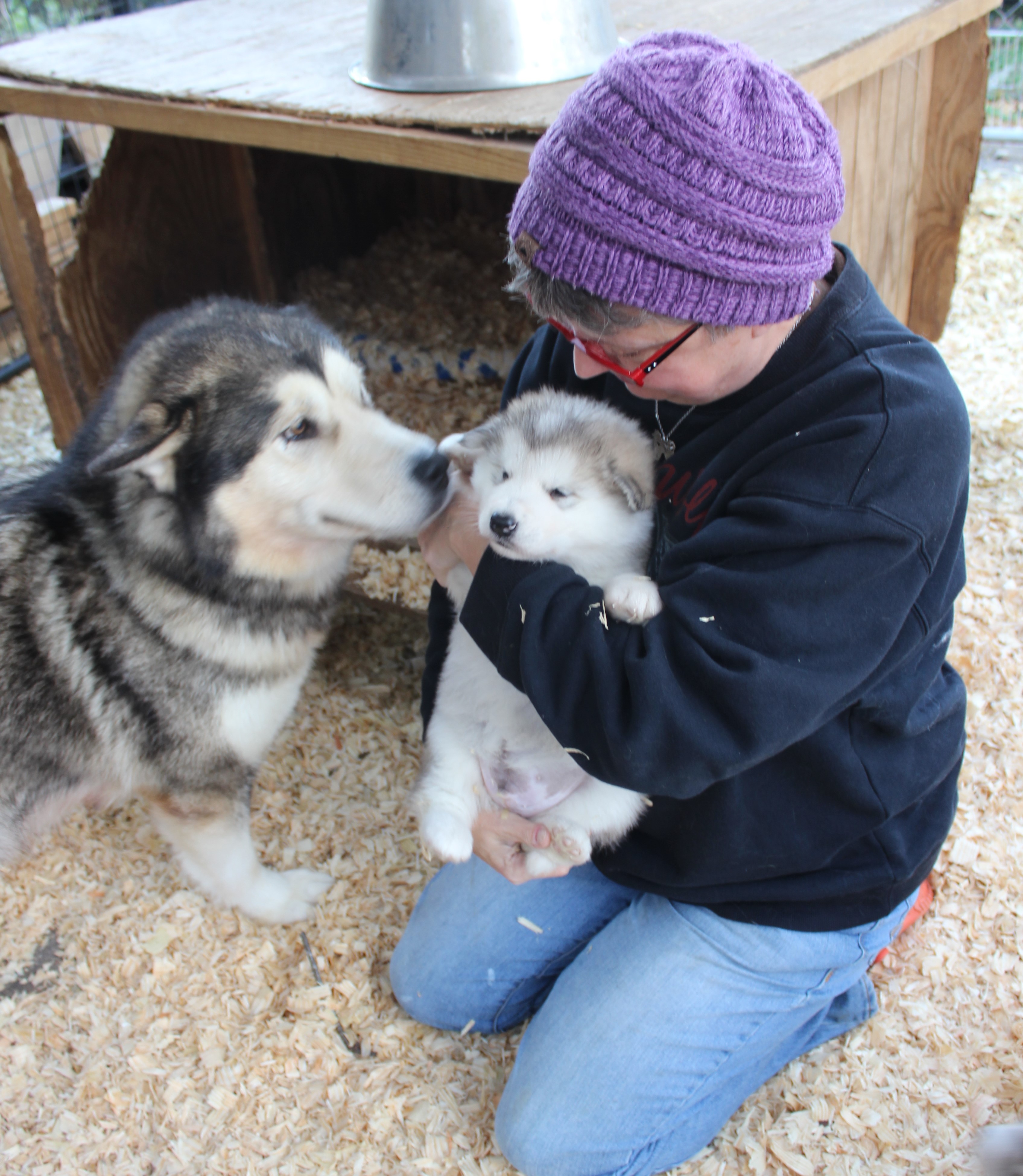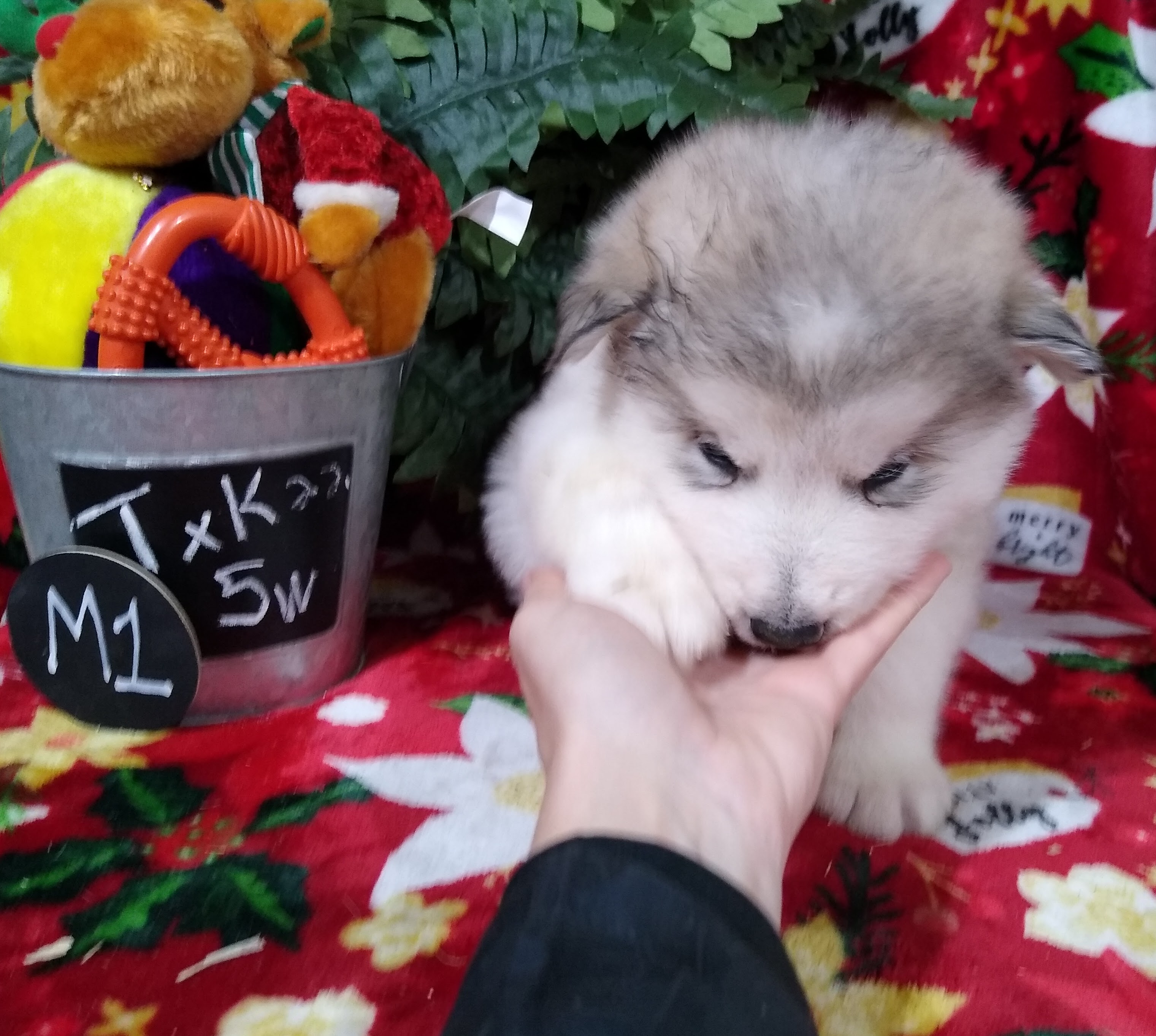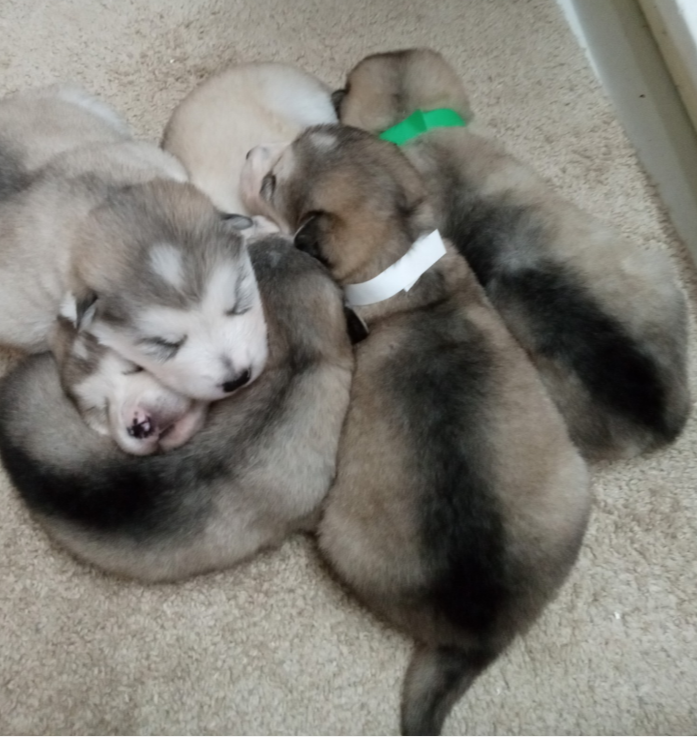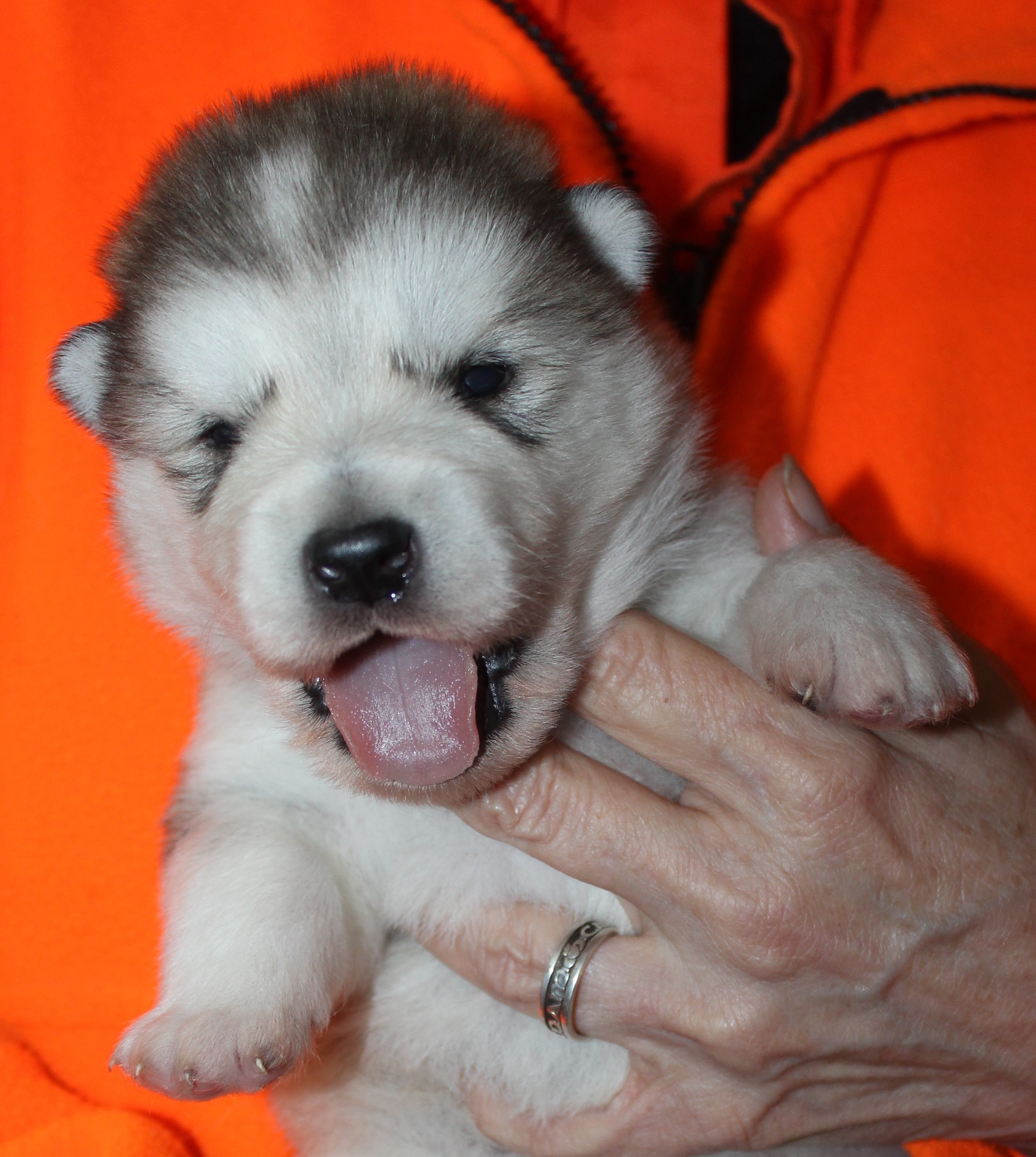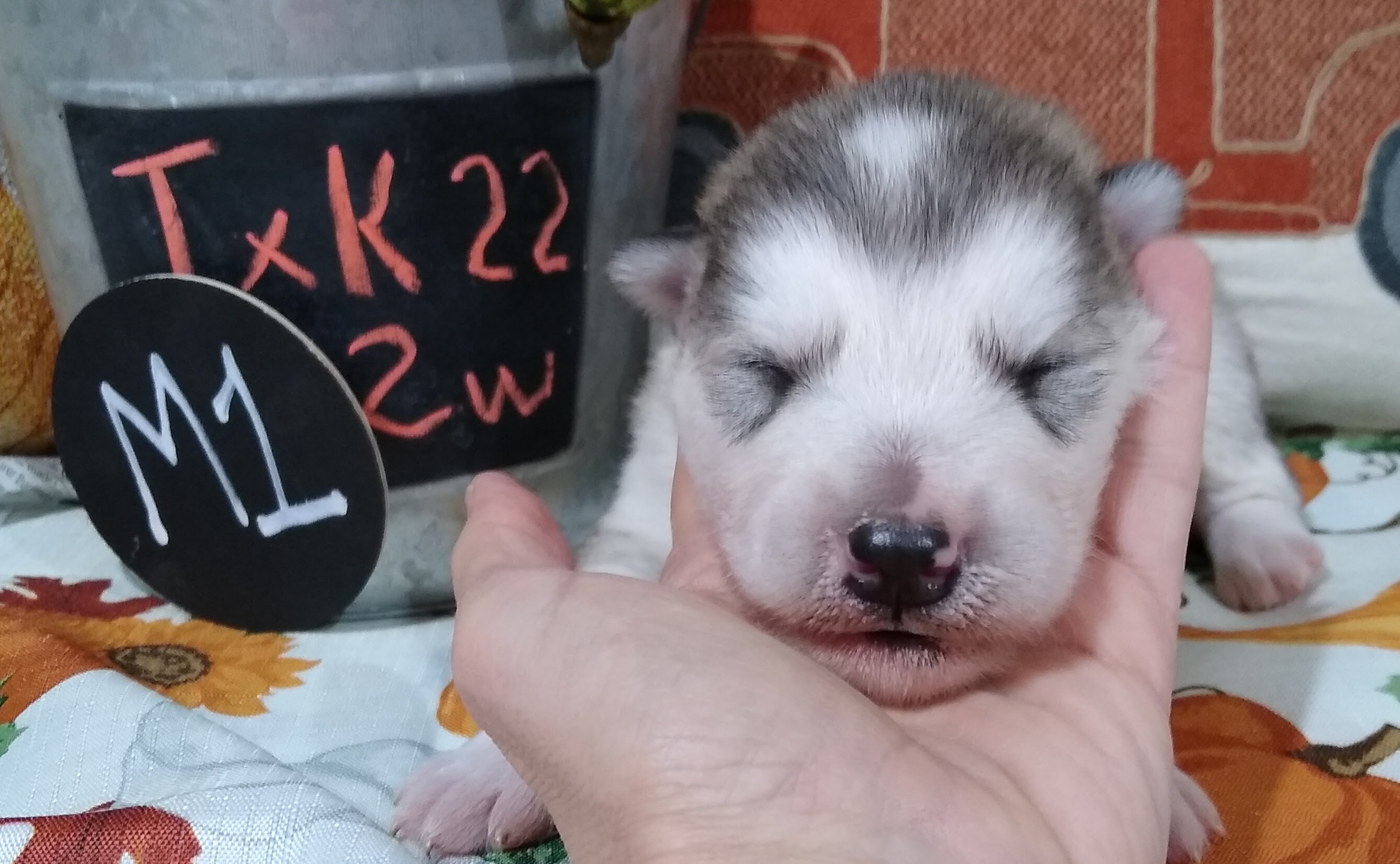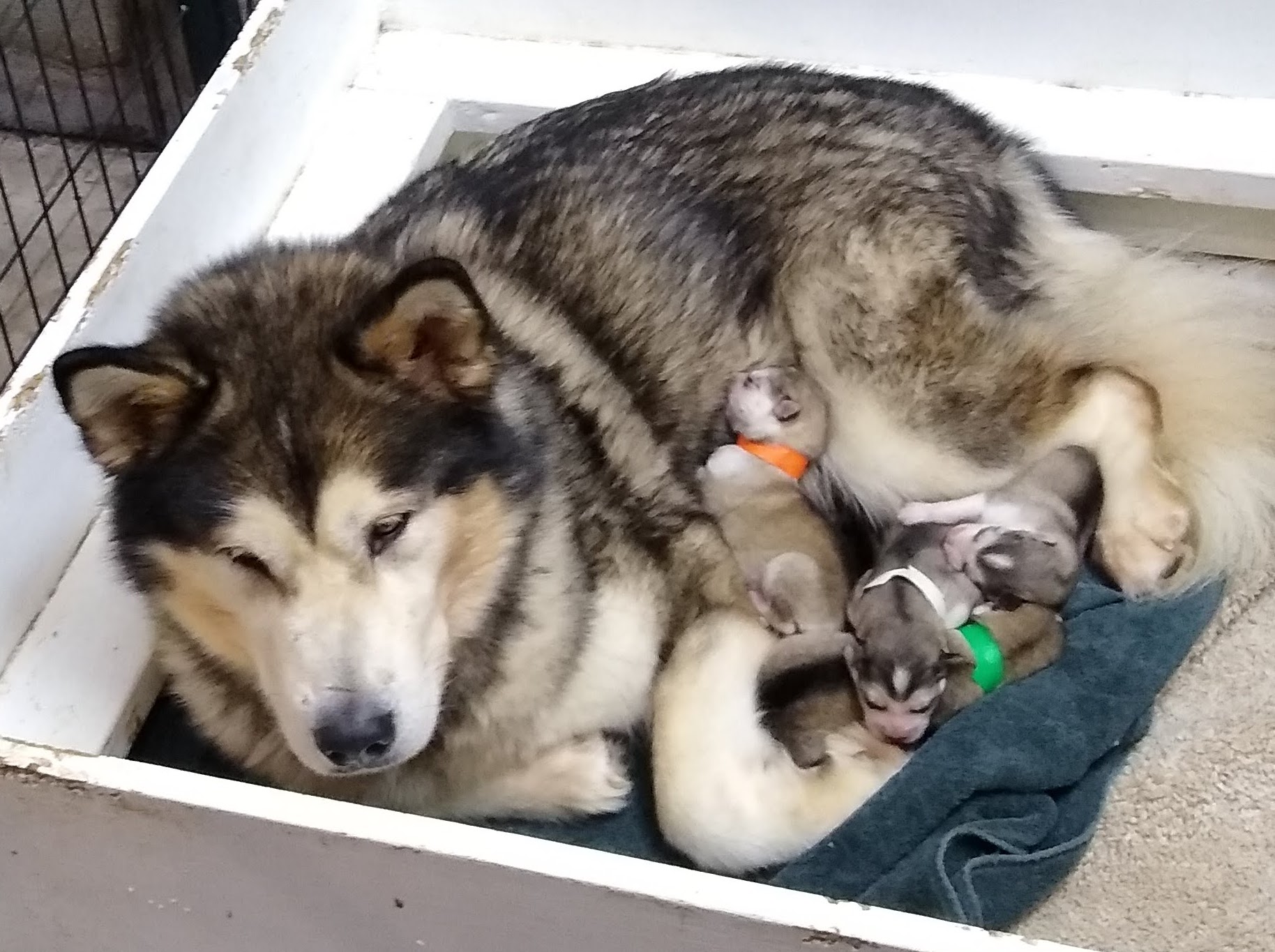 The Sire CH Taft & his parents: Polish CH Nico & CH Sparks