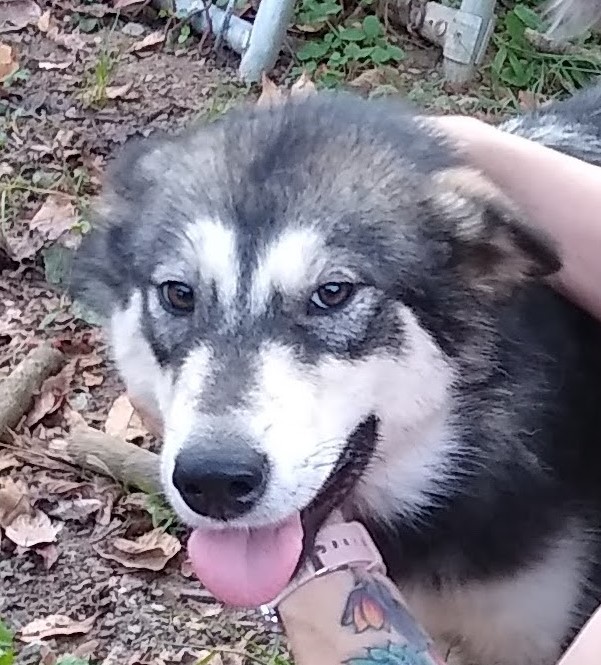 KOBUK
b. 1/11/2022 70# Agouti Alaskan Malamute FEMALE. To be spayed before placement, AKC limited registration, AVID microchipping, vetted & UTD on vacc., Heartworm, and monthly flea/tick.
Currently lives with her mother and one sister (but not the other sister) and any male Malamute. Wants to be boss of the family pack and get her way at feeding time. Best in a home with laid-back male Malamute, or another larger breed, and strict supervision or separation at meals. Very, very people oriented. And outgoing enough to love her car rides to Tractor Supply and Sonic.
Required! 1) Fenced-in yard or a serious human athlete with a daily plan for exercising a tenacious breed designed to pull the entire family's belongings in the most inhospitable place on earth. 2) A Basic 8-week group obedience class is a must so you bond with them and they learn to trust you outside the home. Serious inquiries will already have the schedule for local, PUBLIC-PLACE, GROUP classes to demonstrate a commitment to their future mental and physical wellbeing.