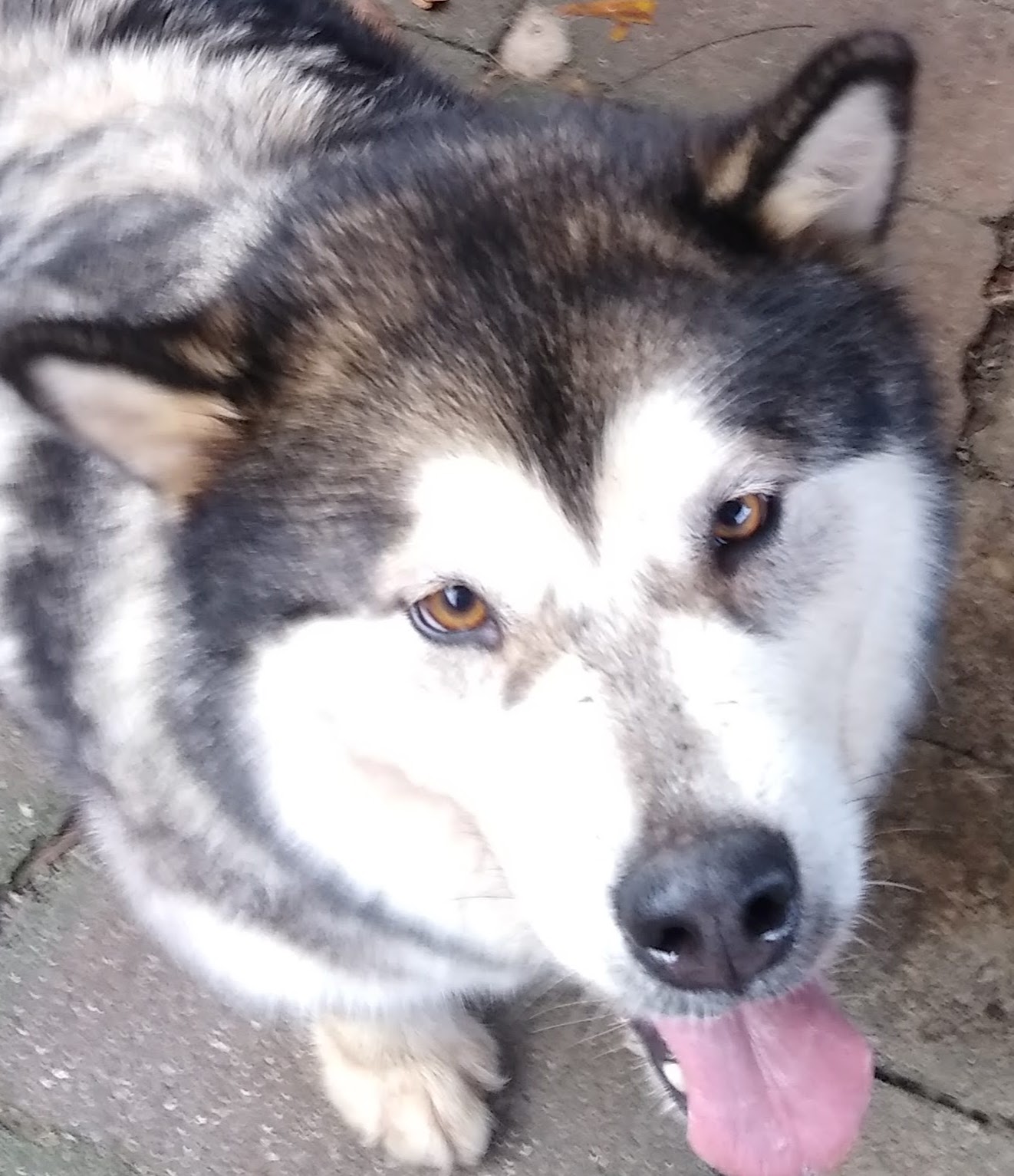 YODEL
b. 5/5/2018 gray Alaskan Malamute FEMALE

Already spayed, AKC limited registration, AVID microchipping, vetted & UTD on vacc., Heartworm, and monthly flea/tick.

Stocky, chunky Yodel has the sweetest voice. For her first 4 years she lived under her mother's thumb, now she lets any male dog she meets be in charge. She loves her cuddles and grooming and zooming around a fenced-in yard, then plopping at your feet. Best in a home with a male dog companion who likes to run, so she doesn't get chunkier. Currently lives with the driven, dervish KENNEDY. He is a lot of dog for her to handle, but so was her mother, and she did that well, too, by letting them be the official boss.
Recommended for all Available Malamutes!
1) Fenced-in yard or a serious human athlete with a daily plan for exercising a tenacious breed designed to pull the entire family's belongings in the most inhospitable place on earth.
2) A Basic 8-week group obedience class is a must so you bond with them and they learn to trust you outside the home.