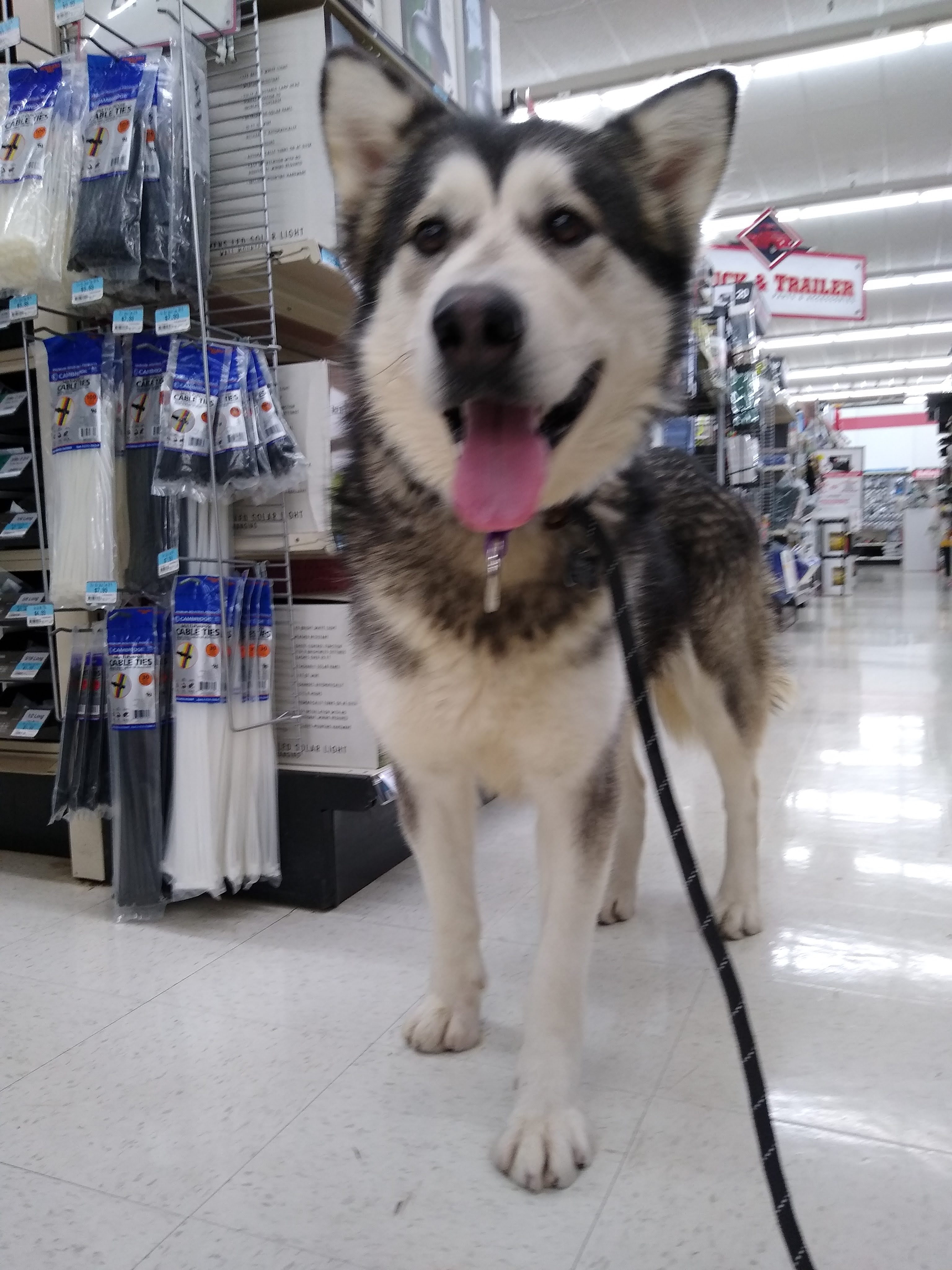 OOMIAK
b. 4/10/2020 85# gray Alaskan Malamute FEMALE
Already spayed, AKC limited registration, AVID microchipping, vetted & UTD on vacc., Heartworm, and monthly flea/tick.
Retired Oomi is long, lanky, & laid-back. She is sweet with her brother Odabee, her father Sailer, or any male dog really, and prefers not to be the decision-maker dog in almost every situation. She adores human kids but those huge feet and extreme enthusiasm tend to make her clumsy around the littlest ones. A couch and a twice-daily walk will be important to her future mental and physical well being.
SHORT VIDS
Recommended for all Available Malamutes!
1) Fenced-in yard or a serious human athlete with a daily plan for exercising a tenacious breed designed to pull the entire family's belongings in the most inhospitable place on earth.
2) A Basic 8-week group obedience class is a must so you bond with them and they learn to trust you outside the home.