Wayeh Working Housedogs
Since 1981, Wayeh (WHY-uh) Working Housedogs has produced THIRTEEN generations of AKC Alaskan Malamutes. They do the jobs they were originally intended to do (packing, sledding, and weight pulling) while living in a modern home environment (conformation, obedience, and therapy) and sleeping on the couch. The best gift we can give our dogs is a job.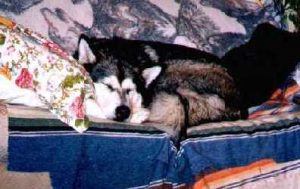 Wayeh Malamutes are up for any challenge. They can do just about anything you decide to do.
As a breeder it is my responsibility to only use dogs who are a credit to their breed. As owners it is our responsibility to give the dogs a job they love.
If for no other reason than a tired dog is an obedient dog.
Ask MORE from your breeder.

Recent Posts