Cheers X Akai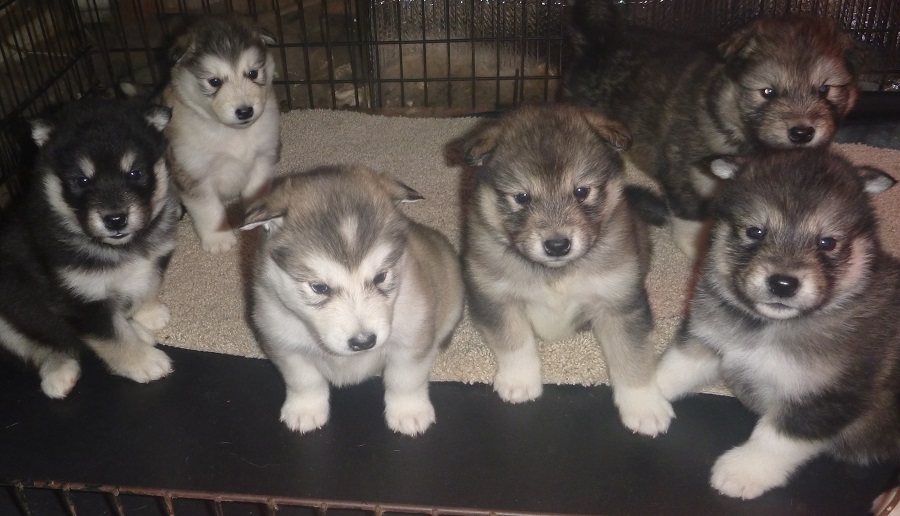 Akai: 10-gen COI 2.67%, OFA Good, Thyroid normal, CERF clear
Cheers: 10-gen COI 1.6%, OFA prelim Good, Thyroid normal, CERF clear
CREOLE Litter 10-gen COI 10%.
Not surprisingly this litter doubles on
Yogi
& CH
Singer
.
Cheers and old man Akai gave us COLORS in a sea of gray!  Agouti, true Black & White (not the dark Alaskan Seal & Whites so many people erroneously call black & white) and grays, too.  Thank-you, Cheerio!
Litter theme is CREOLE in honor of our MUDBUGS…
The Puppies
Short Pedigree
Quick Pics
Deja
4 weeks old
F1
F2
F3
F4
M1
M2
3 weeks old


1 week old


Birth